Today, I'm sharing with you everything about my 2018 Instagram Strategy.If you're reading this, I assume you've already got an Instagram account up and running, or you're considering getting one.Here's the thing to remember about a successful Instagram feed...

It's 2018, y'all!!!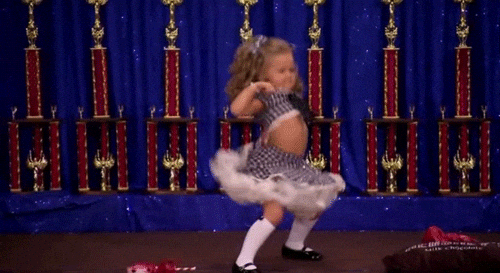 How have your first three days been?
For me, it was 100% hustle, redoing the website, and most of the graphics, linking out to a thousand different landing pages, creating SO many typeforms.... 2018 is going to be
amazing,
you guys!
As you may or may not have guessed by the appearance of the website,
we're focusing on Instagram all through this quarter
! I've planned and planned for this, and there is
so
much amazing, useful content coming your way, that I don't want you to miss out on. Plus, I've received some amazing feedback from my mailing list subscribers about the (few) motivational e-mails I sent out, so guess what: We're going to do this
every Friday,
starting this week!
Don't you worry, there will still be
absolutely NO spam
, you know by now that I hate spam as much as you do.
Instead, I feel like every one of us needs a good dose of motivation and a gentle reminder every Friday about why we've hustled all week, and why we need those precious couple of days of rest. I truly believe this is what I'm meant to do with my e-mail privileges (and indeed, my life), so I honestly hope it helps you guys as much as it will help me to look back at these e-mails when I need some motivation, too!
If you're on my e-mail list already, you should have received a New Year's Day e-mail from me
with the brand new sign-up freebie
! If not,
sign up now
at the banner below, or scroll all the way to the bottom of this post to grab your copy of the
FREE PLAN FOR 15 DAYS OF INSTAGRAM CONTENT!

(Psst! There are a ton more freebies where that came from, so keep an eye out for those! )
Alrighty, enough fluff, let's get down to business. Today, I'm sharing with you everything about
Share this post:
If you're reading this, I assume you've already got an
Instagram
account up and running, or you're considering getting one.

Here's the thing to remember about a successful Instagram feed: it is a visual platform.
I made this mistake with a lot of my blog post plugs in the past, and as expected,
it didn't work
.
You see, people aren't on
Instagram
to read lengthy, wordy text on their feed, they could get that stuff with a simple Google search. They're mostly just there for pretty, inspiring pictures. Think about your Instagram feed as a glorified, super-personalized
mood board!
This can be a bit of a challenge if, like me, a lot of your brand depends on content and knowledge, because it's kind of impossible to share marketing and development concepts through images - this is where you get to flex your creativity muscle!

Let's begin by talking about some of the strategies that worked for me in 2017:
1. Posting regularly and consistently
The number 1 rule to a good social media strategy is literally the easiest thing: show up!
You'd be surprised how many people desperately want a large Instagram audience, but don't even consider the fact that their followers don't know when to expect a post from them. I know because was one of these people. It wasn't until far too late in the year that I created a proper posting schedule, and that was a massive turning point for my account.
It doesn't matter when you post or how frequently, as long as it is consistent. I speak about consistent posting in a lot more detail in this post: 5 Tricks That DOUBLED My Instagram In Less Than 20 Days.


2. Higher quality images
Alright this one's a highly debated topic: Should you invest in a high quality camera just to post pictures on a social media website?
Short answer: Not unless you're serious about it. If you want to make your bread and butter from Instagram, then you must treat it like any other business, and make an investment. If you'd rather stick to your mobile phone camera, make sure that all the other factors (lighting, background etc.) are of the very best quality.
I talk a little bit more about the getting the perfect flatlay every time in this post, so check it out!
Personally, I got incredibly lucky because my dad went through a photographer phase a few years ago. He went out and bought an expensive Nikon DSLR camera, which he used maybe twice, and it's been lying around the house ever since. Here's the thing: I knew we had a brilliant camera lying around, and I still stuck to my crappy phone camera, simply because I was too lazy to transfer images on to the PC, then upload them to Dropbox, and then download them on to my phone, before editing and posting them on Instagram.
The point I'm trying to make is this: if you have resources lying around the house, use them! Because Instagram is such a visual platform, higher quality pictures honestly make a whole world of difference to your account! Plus, with the handy zoom function that is now on Instagram, a hi-res photo truly shines.
3. Colour schemes
All through 2017, my colour palettes took center stage, and I honestly loved that aspect the most. Each month, I would pick a different theme and run with it, changing up all the graphics on my website, colour-coordinating pages in my journal, and theming my Instagram in the same way. And my audience loved it!
Colour schemes are incredibly soothing to look at, and are especially appealing to new visitors, who scroll through your Instagram account before deciding to hit that Follow button. A cohesive feed is super important!


Alright, so what didn't work in 2017?
1. No visible pattern in my feed
Although there were patches of uniform colour while scrolling through my feed, all of my pictures looked mis-matched for the longest time. This was mainly because I didn't have a standard photo-editing process, and would look at each of my uploads as individual images, rather than part of a stream of images.
So, while my existing followers who followed me despite a jumbled feed appreciate well-edited, HD pictures (I love you guys, srsly), potential new followers were probably put off by the lack of standardization in all my pictures as they scrolled through my feed.
2. Constantly changing colour schemes!
Okay, while it was incredibly fun to change all of the things every month, quite frankly, it was a mess. As great as it was to create all these amazing graphics and change the watermark and use different colours through the year, it wasn't really feasible for two reasons:
I usually lost interest in the theme about halfway through the month, and went ahead and used whichever colours I felt like using anyway. This meant that only patches of my feed looked uniform, and then it was all just chaos!
It didn't really speak of a brand. Through your Instagram, you want to create visuals that fit your brand. If people don't know what your personal brand looks like, they won't be able to pick out your images from an endless feed of search results. They won't recognize you, and that just defeats the purpose of being a business on Instagram (or any social media for that matter).
3. Text-only posts
Like I alluded to before, a lot of my work depends on bringing helpful tips and knowledge to my followers, which is kind of impossible to do with a single square image. So, when it came to my blog posts, I would often share a picture with nothing but word-art on it, and write a caption to redirect my followers to the link in my bio.
Here's why it didn't work: there was nothing eye-catching about the post!
If my followers weren't drawn to anything visual about the post, they probably scrolled right past it without even bothering to read the caption.
However, when I began marketing my blog posts by placing text in or over beautiful flatlays and images,suddenly, the engagement rate on my blog-specific posts went way up! People actually took the time to read the caption, go to my bio and click-through to my blog, read the post, and then come back and leave a nice comment on the Instagram post, telling me what they thought of it! All of this because the post caught their eye!
New Strategies I'm Trying Out In 2018
1. A visible feed pattern
2. Content-rich captions
Because I realize that a lot of my followers don't really have the time to read entire blog posts on working days, I've decided to add little nuggets of info in the captions of my pictures, kind of like mini-motivational or informative lessons. Although I will be blogging in long-form as usual, it is far more important to me that the content reaches my audience, as opposed to simply re-directing them to my website for pageviews. I think this caption strategy will be a serious win!
3. Following hashtags
Alright, I'll admit, it gets a little boring to search for specific hashtags and scroll through those search feeds, as opposed to my Home feed. I also kind of feel like I'm giving up engaging with my followers so I can follow new accounts.
It's cool, though, cause Instagram heard me! In an amazing new update, we now have the ability to Follow hashtags, and new posts with those hashtags come straight to our Home feed! How amazing is that?! You best believe I've followed at least twenty, because not only do they show me amazing new accounts to follow, they also make sure I don't miss posts from accounts I'm already following, which may have been lost (or may never have showed up) in my feed otherwise.
So, to summarize,
here's what I'm doing with my
Instagram
in 2018:
Sticking to two posts per day, every day (unless it's a holiday!)
Sticking to high quality images taken with the DSLR.
Staying consistent with how I edit my images, and created a cohesive feed
Creating content-rich captions to provide my followers with useful hints and tips
Following hashtags to make effective socialization a lot easier
Easy-peasy, eh? Let's see how it actually works, a few weeks down the line!
If you love this post, please take a moment to share it with someone else who will, too!
Share this post:
Pin this post:
Alrighty, there we go! There's our first ever blog post for 2018. I hope you've found it super helpful, and if you haven't already, grab your FREE PLAN FOR 15 DAYS OF INSTAGRAM CONTENT by filling the form below!
Thank you ever so much for reading this post, and I'll see you guys again in a couple of days with an awesome SURPRISE!
Until then, you can find me over on
Instagram
,
Twitter
and
Facebook
daily, as well as
via e-mail,
so come say hello!
All my love,
Like this post? You'll LOVE these: