Welcome to the new website!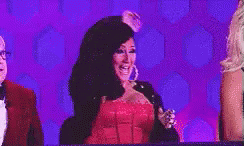 That's right you guys, same old Srish with her same old gifs, but on a brand new platform!!!
Before we get into the post (scroll down to skip this bit!) let me show you around my new home!
In the menu overhead and in the sidebar, you'll find cool links to all the pages on this new website, including an About Me page, a link to this Blog, a Work With Me page, and a couple more.
What's new?
Along with the usual freebies, WE NOW HAVE A
FREE
FIVE DAY E-MAIL COURSE ON HOW TO IMPROVE YOUR INSTAGRAM STRATEGY!

Click the banner below to read more about it!







Or, if you trust me, sign up at the form below and get started NOW!
Psst! Have you grabbed your
newsletter sign-up freebie yet?
Give me the toolkit!
Alrighty let's get into the meat and potatoes!
In case you haven't noticed yet by the very insignificant attribution in the footer of this blog and the very prominent title of this post, I've switched hosting platforms. The old blog (which is still a little bit alive, by the way) was hosted by the free Wordpress plan.
However, I found an
amazing
deal on
GoDaddy
for a two-year domain ownership, and everything changed!
With the domain now in place, I needed a powerful, fully customizable hosting platform, but my ideal budget was very, very low. So, here's why I decided to make the switch from Wordpress to Blogger!
Share this post:
1. Blogger has free hosting
What's "hosting"? Simply put, it is the platform that runs your website. Some examples are Wordpress, Blogger, Wix and Squarespace. The first three offer free hosting with their subdomains, which means you get a free plan with a (usually limited) domain, but it's usually something like _____.wordpress.com (the old blog), or _____.blogspot.com.
The free subdomains are great for your very first blog, and with Wordpress, they look amazing!

However, I soon found that the Wordpress free plan did not support adding a custom domain. When I bought my domain off GoDaddy, there was no way to add it to my existing blog without upgrading to at least a Personal plan. Don't get me wrong, the Personal plan gets you a custom domain at a great price (though not nearly as great as the deal I got, seriously!) but it is still way too limited. Plus, if you already have a custom domain, quite frankly, it feels like a waste. Yes, the Personal plan gets you additional storage, but I use cloud storage anyway!
Blogger, on the other hand needs you to set up a free subdomain to register, but you can then easily set-up your custom domain from an external domain provider. FOR FREE. Mama likey!
Of course, if you don't want to invest in a new domain, the Wordpress free plan has better bells and whistles, and a wordpress.com subdomain definitely looks a lot nicer and is a lot more powerful than a blogspot.com subdomain. Don't knock it till you try it! However, as we'll discuss ahead, the Wordpress free plan is seriously limited!
2. Javascript whaaaaaaat?!
My biggest personal pet peeve with Wordpress is that you can not use any form of Javascript on any plans below Business (which I can't afford at the moment 😟).
What's "Javascript"? Without going into too many confusing details, it is the coding language used to plug in most third-party widgets. For instance, see that cool floating social media sharing-bar on your left? Javascript! See the cool sign-up form in the sidebar? Guess what? Javascript! The awesome Pinterest plug-in further down in the sidebar? You got it, Javascript!
Javascript is pretty much the life-blood of any high-functioning website, and while it isn't essential to getting started with a blog, you eventually begin to crave it like a meth-addict in rehab. A website without Javascript is, in the nicest way possible, pretty basic. But it is also, in the worst sense of the term, basic.
Blogger, my precious Blogger, has no such issues. Unlike a jealous spouse who calls all the shots, Blogger is more than happy to welcome new script into our mutual lives, even on the free plan! Unlike Wordpress, Blogger loves you back enough to let you go, and in doing so, keeps you (and me) coming back!
Having Javascript enabled has a bigger advantage than simple customization, and that is...
3. Monetization!
With Javascript enabled, you can totally insert the code for banner ads and make yo' money. Now I know this is not for everyone, and ads can get annoying, but they don't have to!
Sure you can give away ad space for random ads, but you can also only insert relevant, customized ad banners that you
know
your readers will use. For instance, I updated my
Leuchtturm1917 v/s Moleskine post
to include fully customized banners from Amazon, so that the reader only sees suggestions to buy Leuchtturms or Moleskines in all the right places. Why? Because chances are, if you're reading that review, you probably want to invest in one or both.
Banner ads (if used right) don't harm your readers, and they make you a tiny bit of money with every click or purchase. Result? Win!
Plus, the integrated Google AdSense feature on Blogger is honestly Google's gift to mankind. It probably won't make you a ton of money unless you get massive amounts of traffic, but it's always nice to have the option!
Speaking of options..
4. Blogger is WAY more customizable
With Blogger, you have a decent bunch of pre-built themes, but more importantly, you can get into and play around with your site's HTML code!
Why is this important? Well, third party apps like Pinterest and AddThis need you to paste a bunch of code into the main HTML file for them to actually work.
Psssst! Don't know your way around HTML? Grab my new resource to get to grips with the basics! It's only $1! That's cheaper than shopping at the pound shop!
Besides, with the Blogger theme customiser, you have so much more control over the appearance of your website! You can change everything - the fonts, the width of your sidebar, font and link colours, the background...the possibilities are truly endless!
Granted, Wordpress has its merits.
The free Wordpress blog always looks much nicer, and the overall user interface feels a lot sturdier and more powerful. Plus, I definitely prefer the text editor on Wordpress over the one on Blogger, just because it looks a lot more modern and sleek.
Having said that, however, I much prefer efficiency over visuals, and Blogger gives me exactly that! Looks aside, there is just
so much more
you can do with Blogger! For instance, if you
read my newsletter
last weekend and grabbed the early-release Winstagram sign-up, you'll know that I'd password-protected the page so only my newsletter readers could get in early. In order to do that, I had to get into the HTML of the page, and enter
javascript
at the top of the code - something I wouldn't have been able to do on Wordpress!



Efficiency always wins over aesthetics.

Tweet this


So to sum up, here's why I moved from Wordpress to Blogger:
Free hosting for a custom domain.
Javascript enabled!
Monetization is the ultimate dream.
Blogger is customizable, making it so much more personal!
Share this post:
Remember, I've got a $1 resource up to help you get down the basics of HTML and how to apply it to your blog! Go grab it now!
Also if you haven't already, sign up for my
FREE E-MAIL COURSE
to help you reach your Instagram goals quickly!
I solemnly swear there will be no spam!
That wasn't too many plugs, right?!
As always, I'm more than happy to chat about anything you'd like to know more about, so drop me a line!
I do hope you've found this post helpful, and that it might help you choose a platform a little more easily!
Thank you so very much for reading, and I'll see you guys next week!
Have a lovely weekend!
All my love,
Pin this post!
Like this post? You'll love these!