You guys seemed to
really
love
last week's post
on how to grow a genuine, organic Instagram following quickly, so here's another super helpful post to help you post amazing content for your followers!
Share this post:
You know what a flatlay is, you've seen those perfectly laid out pictures on Instagram, as if a bunch of objects just "randomly" fell on to a clean background and just happened to be colour co-ordinated and neatly composed. Yeah…that's not how it works.
There is a lot of thought and planning that goes into each flatlay, and here, I'm spilling all the beans on how to achieve that gorgeous Instagram post that makes people think your life is so beautifully messy!
But first, I want you to grab a copy of my free toolkit that every creative boss needs! Put your details in below, and it will be ready and waiting in your inbox!
Done that? Excellent!
Let's get right into it!
Here are 5 super-easy steps to getting the perfectInstagram flatlay,
every time

!
1. The Camera
No, I'm not going to tell you to go buy a fancy DSLR, I don't even use one of those myself! A simple smart-phone camera (ideally with a resolution above 8 megapixels) works perfectly well. All you need is the ability to focus, and if you want to be in the flatlay yourself, a self-timer!
For the standard flatlay, most people (myself included) prefer to hold the camera directly above the spread, most likely parallel to the floor. This gives you that amazing over-head shot which is most common across Instagram.
However, if you're feeling adventurous, it might be fun to hold your camera at a different angle, like in the image below. This adds more depth and dimension, and is a refreshing change from the standard over-head shots, and makes the spread look a lot more "real", as if your viewers were right there in that moment with you!
2. The Background
When it comes to the background of a flatlay, less is always better, especially if you're new to the concept of flatlays. A simple, plain background ensures that the focus is on the actual content of your image, which is what you want to draw the eye to.
Having said that, there is no reason why your background must be plain white! Loads of flatlay-pros use wooden boards, bright and colourful surfaces, and even play around with multiple textures! For instance, look at this gorgeous picture by Ami from
@the_sunkissed_kitchen
! Not only is the background
not
white, but it is also
not
plain. At the same time, it is most definitely not distracting from the main content, which is that (mouth-watering) food!
You also don't have to invest in a new background screen at all! There are loads of things around the house that will work just as well, for instance:
Bed linen
Pillows
A plain shirt (this is my go-to)
A desk (I used this for my older posts!)
Marbled flooring
Paper!
You get the idea, it is really not that hard to find a decent backdrop around the house!
3. Lighting
Okay, this one requires some pre-planning and effort. The lighting is a huge influencing factor to how your picture turns out. You've probably read loads of advice about how important it is to use natural daylight, and guess what. They're 100% right.
Truth is, we are naturally conditioned to look at everything around us in broad daylight, so of course the images that please us the most include this crucial element!
Now if you're lucky enough to live in the tropics like I am, you probably have an abundance of daylight for a large portion of the year. However, when I was at University in England, I quickly learned that sunlight is precious and very limited. Don't worry, though, there are so many ways to work around this!
Use those grey, cloudy days! When you're having a poorly lit day, sit down and

plan out your flatlays

and objects you could use (see next point for more details on how to do this!).
On a good day, shoot a whole bunch of pictures. Your smartphone can probably take at least 10 pictures per minute, and factoring in time for arranging your flatlays (assuming you've done the planning before-hand!), you should be able to photograph about 15 completely different arrangements in an hour! Say it's winter and you only have two to three hours of daylight, that's an easy

45 flatlays

!
One other important point to remember when it comes to lighting is that direct sunlight can be just as harmful as no sunlight. Over-exposure of your objects deletes a lot of details, and may not give you the true colour composition you were hoping for.
The best setting is therefore with diffused daylight, possibly filtering in through a white sheet.
4. The Composition
Alright, now that we have the basics out of the way, let's get into the crux of the situation. Your composition is what will make or break your image.
"What is this 'composition' you speak of, Srish?" Well, my slightly less informed friend, it is the variety of objects and elements you use in your flatlay. Simply put, it is the content of your image.
A rule of thumb when coming up with your composition is to choose a 'hero' object – this is the element that you want to showcase most. For instance, in my flatlays, the hero is usually my bullet journal. This takes up most of the image frame, and sets the tone for all the other objects in my arrangement.
Another important part of the composition is the colour scheme. In the image above, you can see that I went for a peach and grey vibe, to match the colours in my seashell. This was not a last minute decision, the colours in your composition actually go a long way to set the mood for your image!
Without going into too much confusing detail, here's a hack for super easy colour inspiration:
use a mood board
! A mood board is a collection of colour co-ordinated images that make you feel a certain way. Lucky for you, tens of thousands of mood boards already exist, and all you have to do is steal a colour scheme from one of those!
Here's my own mood board on Pinterest that you can follow. I use these images for colour inspiration all the time, and there are boat loads of similar images all around Pinterest that similarly give you tons of moody, themed palettes!
Now you can totally have more than one hero product, but in that case, you might want to include a lot of smaller elements around them, to prevent the image from looking too 'heavy'. For instance, in the flatlay below, I had a couple of different bigger elements (the journal, the perfume, the camera), all pulling a certain amount of weight, but I made sure to include smaller, lighter objects (for instance, the pens and the washi tape) to counterbalance them and make for a bright, airy composition!
Nailing the perfect composition takes some practice, so make sure to photograph a bunch of different arrangements to find what suits your theme the best!
Psst! I've put together a checklist for this post that will help you create the perfect flatlay, and it also contains blocks where you can plan out different composition layouts!
5. Post Processing
So you've taken all your pictures on that one glorious day, before the perfect lighting disappeared. Now you've got a whole bunch of usable raw images, and you are ready to schedule them. But let me stop you right there.
Do not, I repeat, DO NOT upload the raw images!
No matter how perfect you think the pictures have turned out, you must edit them, and for good reasons too:
Cropping: the ideal Instagram image is square, and most phones and cameras shoot in portrait or landscape. The Instagram app itself has a very difficult to use crop function, so it is probably best to crop your image beforehand.
Exposure: Okay however great the light was, chances are, your image was under- or over-exposed. Again, the Instagram image editor is fairly basic, and a specialized app will adjust your exposure a lot better!
Colours: Let's face it, we all love vibrant colours, and the camera doesn't usually capture them well enough.
You don't need to go out and buy expensive photo editing software, there are loads of amazing free options out there! For mobile, I
highly
recommend Autodesk's
Pixlr
! The app is incredibly powerful, and has a super easy-to-use interface that makes it beginner friendly! They also have a
desktop version
, but personally, I much prefer
Canva
for advanced image editing.
All the banners on this website have been created with
Canva
! Plus, there are loads of free stock images on there for you to create your own graphics! No, this post isn't sponsored by Canva, I genuinely love the app!
By post-processing, you can greatly enhance the quality of your picture, making it appear like it should. No, that is not cheating! When you set out to take the picture in the first place, you did so with a particular goal in mind.
By editing your actual picture to match the goal, you are in fact sharing the most important aspect of this picture with your audience, and that is your vision.
Put all these factors together, and I promise you, you'll slay the flatlay game! Remember, I'm giving you a free checklist to help you apply these five tips to every flatlay you make, so grab it now!!!
Love this post? Remember to
share it and spread the word
so we can all become Instagram pros together!
Share this post:
Ready to grow your Instagram? This post will honestly help!
Remember, I've also got a collection of incredibly powerful tools that will help
you
be more productive and creative in your daily life, and
I'm giving that away for free too
! Grab it below!
Whew! That is a lot of free stuff! Don't worry though, there's loads more where that came from! wink
As always, thank you ever so much for reading, and remember, I love you and I'm totally cheering you on!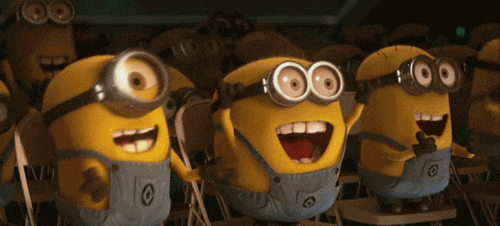 All my love,
Pin this post: