HOW HAS THE PODCAST HIT TEN EPISODES ALREADY?!
Seriously, I still feel so new to this, even though we've already got six hours of content? Boy, does time fly past.
Today's episode
is for all you bookworms out there who, like me, are obsessed with non-fictional, self-help books. I'm talking all about
my top ten recent reads,
and the one lesson I take away from each book....and it's not what you think!
CLICK THE BANNER BELOW TO LISTEN TO THIS EPISODE:
Or, listen to the minisode below, for the first five lessons!
Now as I promised, here are links to purchase each book.
BE WARNED: the are affiliate links, which means I will make a small commission if you purchase using these links, but I promise it doesn't affect your own purchase in any way!
The ad won't load? Check out these books on my Goodreads shelf! (Yes, I made a Goodreads account just for this post!)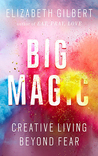 Srish's favorite books »
Have you read any of these books? What was your biggest takeaway from them? Which book/s would you add to this list? Tell me in the comments below this post, or over on
Instagram
,
Twitter
or
Facebook
, or
via e-mail!
I truly hope this episode brings you to your new favourite book, or helps you revisit an old one with a new perspective. If it does, I'd super appreciate if you could take a moment to share this post with a fellow bookworm!
Share this post:
Pin this post:
Thank you so much for listening, and I'll see you again next week with a brand new post!
All my love,
Like this post? You'll LOVE these!