HOW IS IT THE END OF SEPTEMBER ALREADY BECAUSE IT LITERALLY JUST STARTED?!
Honestly, the older I get, the quicker I get older. It's ridiculous!
Alrighty the good news is, the time of reflection is upon us. No, I'm not talking about narcissistic mirror selfies, I mean serious, deep reflection.
But before we get there, I have a massive announcement to make! I want to open an online store for awesome stickers and planner inserts, and I need your help! If you love Bulleting Bird and have at least $1 to spare a month, please consider becoming a Patron! There are some gorgeous rewards for your support, and I'm not just talking about my unending love and gratitude!
Alright, back to the post!
September was an incredible month for Bulleting Bird, and for me personally! We crossed so many milestones at once, I can hardly keep up!
In case you hibernated through September (like I so desperately wanted to), here's a handy list of everything that happened this month:
We crossed 1000 followers on Instagram and 100 on Twitter and 100 views on this blog!!!

Speaking of, the Bulleting Bird blog and Twitter were born!!

We had our first ever guest post by the amazing @KirbyCat!!!

Kylie Jenner got pregnant.
We're on the brink of nuclear war.
My dog finally learned to fetch, and
I finally got halfway through reading LoTR!
So to sum up, this was a
very
eventful month!
But don't worry, this post isn't just a list of things that happened in September. It is also a list of journal spreads that I loved, hated, or both!
As usual, the language warnings apply (though there isn't any swearing here, but grown up concepts so children look away cause if you get caught reading about the birds and the bees you're on your own, okay?).
Let's dive in, shall we?
The Good
Let's start on a positive note today (surprising as it may be). This month, I stayed true to my inner scientist, and the name of the game was Experiment. I played around with loads of different layouts for my dailies and weeklies, and here are some of the good eggs.
1. The dailies
This month, I was super inspired by some amazing artists, and decided to add detailed watercolour art pieces into my dailies. For those of you who don't know, I'm also a freelance artist, but haven't had nearly enough time over University to create anything new. By adding my art to my daily pages, I found that I was creating a new drawing or painting every single day, and my creativity is the best it's ever been!
The other thing that worked really well for my dailies was the idea of creating a reverse time log. I mean that instead of recording where my time went at the end of the day (which I've tried and it totally didn't work for me), I would set up my tasks on the timeline before-hand, so I'd know what I should be doing when! This honestly made my life so much easier and my days have been infinitely more productive!
2. The Daily Checklist
September was truly the most anxiety-inducing month for me. Between events and applications and thousands of e-mails, my heart-rate was more or less constantly at its peak. For non-physiologists, my ideal resting heart-rate is about 65. 106 is most definitely not normal!
The one spread that definitely helped me find some sense of calmness was the daily checklist. Every morning, this was the first thing I looked at, so I knew what to do to get into the swing of things, and the rest of the day would just follow seamlessly!
I highly recommend giving this one a shot, especially if you wake up with a brain fog like I do!
3. The Fitness Log
Now if you guys have been following my Instagram captions from the very beginning, you know that when I first began to track my moods in my journal, I discovered a very strong correlation between exercise and my depression.
Now stay with me, because I'm totally
not
saying that exercise cures depression, not at all! But personally, I was a very active, athletic child, which means that somehow, somewhere my brain began to link the opioid burn to productivity, and productivity to happiness. In short, my brain feels unproductive without aching muscles, and depressed without productivity. Hence, no exercise = depression.
This month, I challenged myself to work out every single day, and I mean 30 minutes of rigorous, muscle-building stuff. Now I wasn't able to literally do it every day, but I did get a lot leaner and stronger by the end of the month, and it most definitely helped me channel my self-destructive tendencies in a good way! Plus, paying so much more attention to my body really helped me reconnect with myself, and choose health every day.
I will definitely be keeping this tracker up for October, but perhaps in a more condensed way.
4. The Weeklies
This month, my weeklies really sparkled! I tried a few different styles, and found two that I honestly love more than any of my previous weekly layouts!
The first one is this Erin Condren-esque table layout. I found this to be most efficient for listing out tasks alongside other little notes (like a playlist or a priority list or just general reminders).
Now I know a lot of people swear by their Erin Condren planners (and why wouldn't they, those are gorgeous!), but I don't really know if it would be versatile enough for my needs. However, DIY-ing a similar layout is totally worth a shot!
Another gorgeous spread I really, really loved was the whole "messy" weekly. Now it took a lot of courage to try this, because any lack of organisation can often trigger my anxiety, but I'm honestly so glad I did try it! While there aren't any tables or neatly stacked lists, this style brings a kind of freedom to functionality, and I'm always totally up for that!
Plus, I had to display some Bristol pride by ripping up the alumni information card that came in my graduation bag but let's pretend these pictures were meant to be in my journal, okay?
The Bad....ish
Now all the spreads in my bullet journal are my babies and I do love every single one of them. However, I love some more than others....and that's probably why I'm not ready to have children yet. Here are a couple of spreads I had a bit of a love/hate relationship with.
1. The Gratitude Page
This started off as an awesome idea, where I'd make the gratitude log a running list of things I'm grateful for, as opposed to a structured one-line-a-day. I thought it'd look super cool, kind of like a traveler's notes, rustic and effortless, and for the most part, it did. I really, really love the look of it.
Here's what I don't love so much: the utter lack of organisation. Contrary to the point I literally just made about that gorgeous weekly, with this one, I kind of wish there was more structure to it. I found that I'd lost track of whether or not I'd written down one thing to be grateful for every day, and honestly, it just felt like a jumbled mess. So while I really, really loved how it turned out at the end, the process of filling it up was definitely less than perfect.
2. The Tracker
Again, if you've followed me for a while, you know that I've totally converted to a vertical tracker rather than a standard horizontal one. Last month, my tracker was far too elaborate for me to keep up with, so for September, I decided to stick it to one page, and only track the essentials.
Now, the intention totally worked, and I found myself religiously filling the tracker up each day without sighing about how many habits there were to track. However, I really didn't like the look of it. It felt way to crowded and messy, and while very functional,
she uglehhh
.
Part of this is probably because I used three pens that all had different line weights, and another part is probably because the column separation for the habit tracker made the cool grid thing fall apart. In either case, this one page tracker was definitely not on my nice list, but because it was actually useful, it's not on my naughty list either, but rather on some true neutral purgatory list.
3. The Mood Chart
Don't throw rocks at me, but the only reason this spread is here is because of my rigorous scientific education. My mood tracker started off really nicely, with some artistic novelty and lots of beautiful colours. However, I totally forgot to date the little sperm-y clusters and had to go back and count how many I'd filled in every day, which is so difficult with no dates on and such an irregular shape! Seriously, Srish?
Even so, I persisted throughout the month, carefully colouring each cluster in, and it honestly looks so much nicer than I thought it would....except that there is no quantitative data I can gain from this. My mind has been programmed to look at a diagram and rate it based on how easy it is to gain information from it, and with this one, let's just say it wouldn't make it to college. So while I loved flipping to this page and looking at the pretty colours, I'm definitely sticking to a graph next month, alongside my trackers.
The Badder
Finally, these are the bottom rung of today's round-up. These spreads totally didn't work for me, and are definitely not coming into October. Sorry kids, but mama's gotta cut her losses.
1. The Sleep Tracker
Alright, I'll say it, I thought this was a brilliant idea. Since I was dealing with so much anxiety, I definitely needed to keep a check on how long I slept, and the emotions in my dreams. In retrospect, however, it felt a bit futile for a couple of reasons.
I'm on medication that definitely puts me to sleep.
Said medication makes my dreams really vivid and most of the times, coloured by fear and other negative emotions.
Plus, because this was a separate spread, it was impossible to see if any of my other habits (for instance, exercise or going out) affected the quality or quantity of my sleep. I do intend to keep tracking how many hours I slept, but the whole dream log bit is definitely not worth the hassle, especially because there isn't much insight I've gained from it.
2. The Condensed Monthly Log
Alright fine, I thought this was a splendid idea too. Because I noticed that I barely used my monthly logs the last couple of months, I decided to shrink it down to less than half a page, and stick it on my September cover page.
"But Srish, you still didn't fill it up! Why are you complaining?" Yeah, cause it looked awful and I didn't want the walls in my house to see it yeesh! Don't get me wrong, I'm incredibly proud of that flower and the entire design element of this spread, but honestly, not even that can save this monthly.
Plus, I think I might actually use the monthly log in October, and it sure as hell don't look like this!
In Conclusion
I'm actually pretty proud of my bullet journal this month, mostly because there are more spreads that I absolutely loved than ones that I absolutely hated. That, to me, is a win!
I suppose the lesson to take away from this post is that your bullet journal is your own, and while some spreads may not work out for you (or may work for you but not for someone else), there are always more pages to fill up...unless you're using a
Moleskine
.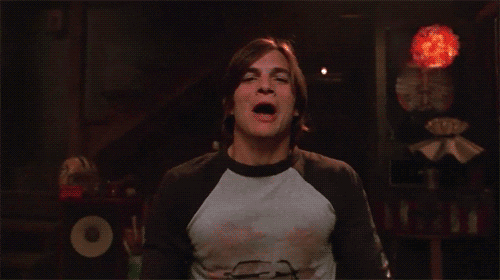 Only joking, you guys, it's 2017 and all notebooks are beautiful!
Thank you so much for all your unending love and support, we wouldn't have crossed those milestones without every single one of you! Remember to check out my other posts for more
hilarity
helpful tips and tricks, and go follow me on
Instagram
and
Twitter
if you haven't already, cause I tweet and 'gram every single day!
Sign up for my newsletter NOW for some October awesomeness, cause you betcha I'm sending you free stuff!

Alrighty you guys, that was a super long post! If you've read it right through, you're awesome! Tell me in the comments below , or tweet to me how awesome you are! (Srsly click that link it's totally worth it!)

I love every single one of you, and I'll see you guys in October!