As with my
last post,
this is totally
not
clickbait!
(Psst! Pinnable image is at the end of this post! *wink* )
If you've followed my
Instagram
through September, you'll know that I reached 500 followers on September 1st. From there, my account has grown so quickly that some days, I can barely keep up!
On September 19th,
my follower count crossed 1,000
! In other words, my account showed a 100% growth in 20 days, and
all I did
was follow these 5 steps religiously. I totally want you to share in this growth, so this post is absolutely
no fluff
, straight-to-the-point advice.
Plus, I've created a downloadable workbook to help
you
keep up with these tricks, so click the banner below!
Alright, here we go! Here are 5 tricks that doubled my Instagram followers in 20 days!
1. Set up a routine
We all have those Instagram accounts that we're head-over-heels in love with! For instance, I'm obsessed with
Peggy Dean (@thepigeonletters)
and
Jessica of @prettyprintsandpaper
among many, many more.
The one common thing all these huge accounts have is that they post
consistently
, no matter what. Peggy posts twice each day, and Jessica posts once a day, but they both receive very high engagement. Clearly, it is not merely the
number
of posts per day, but rather the
regularity
of their Instagram routine!
Since I began to set up a consistent routine of posting once in the morning and once at night, I noticed that my engagement skyrocketed! My followers, perhaps unknowingly, knew when to look forward to something new from my account, and this has been one of the biggest reasons behind the rapid growth of my account!
2. Step up your #game
Alright, I know that not everyone likes hashtags. #It #can #get #really #annoying, but I promise you, if you use them correctly, hashtags will be your number 1 marketing tool!
Start with a simple Google search, with something like "Popular hashtags for ____". You will find loads of websites with rows and rows of popular hashtags that you can simply copy and paste on to your posts.
However
, you need to be strategic about this.
We've all seen accounts that hashtag every other word of their caption (or even
tweet
), or worse, there is no caption, simply irrelevant hashtags. While this may get your post on lots of different search results, in the end, it will only be super annoying for your followers, leading them to eventually unfollow you.
My best advice? Leave your caption alone. Use a relevant, honest, heartfelt caption as a tool to communicate with your audience, kind of like a longer Tweet. Once this is done, you can leave a few lines and paste an entire bunch of
relevant
hashtags. But even better, I like to paste the hashtags as a
separate comment
on each post.
In this way, people are highly unlikely to even notice them while scrolling through their feed, and your caption takes the spotlight, while your hashtags are secretly working behind the scenes to optimize your posts for the Instagram search engine!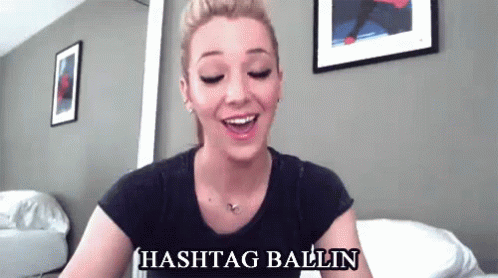 3. Provide value to your followers
I can not emphasize this enough!
Oh wait, I can.
PROVIDE VALUE TO YOUR FOLLOWERS.
The whole point of Instagram is to showcase your best work, and people will only appreciate your work if it adds something to their lives. So, before you consider revamping your entire feed, I want you to brainstorm hard over what your mission is.
Okay, this got too deep too quickly, so let me explain. You want to build a community of highly engaged followers, not just a disinterested following who may or may not engage with your posts. The only way to do this is by giving them something they can't get anywhere else.
No, I don't mean running giveaways every week, no one can afford that. It can be something as simple as advice on a difficult topic, an opinion on current events, or simply a daily dose of laughter! Whatever it is, keep it fairly positive and light-hearted.
Social media platforms are usually a means of escape from the dull, heavy routines of life, so give your followers a diversion!
4. ENGAGE!
Speaking of community, a huge part of building your tribe is genuinely engaging with them. Yes, replying to every comment on your posts is an absolute must, but to really thrive on Instagram (or any platform for that matter), you need to go above and beyond to build relationships.
Follow as many accounts as possible, and engage with their posts. While you should definitely follow larger accounts for inspiration, your community will involve more of newer, smaller accounts. Now of course this doesn't mean that large account holders don't engage as much, it's just that you're much more likely to get a quicker response from smaller accounts.
Now I won't define a "small" account for you, that's your scale to create, but one easy way to separate a highly engaged user from a passive one is by quickly scrolling through their post comments. If they reply to most (ideally,
all
) comments, chances are, they take the time to engage with their followers!
But always remember, it is just as important to engage with your existing relationships as it is to create new ones. I always take out about half an hour every day to solely like and comment on posts in my feed. It is honestly not as taxing as it sounds, and I find that giving people honest compliments really brightens up my day! Plus, your feed is usually a massive source of inspiration, so mindfully scrolling through it will genuinely help your own work. It's a win-win!
5. Plan
Finally
(5nally)
, and most importantly,
plan
.
Of course, as a plannerholic, I am a massive fan of pre-planning
everything
, but when it comes to growing your Instagram account, organisation is major key!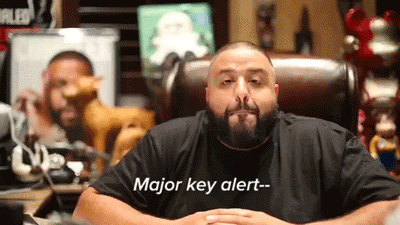 I always plan out my social media content at least a week (if not a month) in advance. Now I'm not saying sit down one day a week and write every single caption and schedule every single tweet all at once, not at all. In fact, doing that might actually harm your account more, because your content will soon appear stale.
What I recommend is having a fairly detailed plan of what you want to focus on each day. For example, I'm focusing on
self-care
this month, so I make sure to include elements of this theme in my content calendar every week.
One thing I strongly suggest is to get yourself a scheduling tool. There are loads of free apps that can help you plan out your Instagram posts well in advance, but my absolute favourite is
Buffer
. I've honestly seen my Instagram and Twitter grow immensely since I started scheduling my posts ahead of time, and this goes hand-in-hand with my very first point about setting up a routine. No, Buffer is not sponsoring this post, I honestly do recommend the free version. I've tried a couple of other apps, but all of them have too many caps on the free version. With Buffer, I'm able to plan about five days in advance, which personally works perfectly well for me!
So to sum up, here are the
five tricks I used to double the number of followers on my Instagram account
(and I still use them every single day, and it still works just as well!):
Set up a posting routine.
Step up your hashtag game.
Provide value to your followers.
Engage, engage, engage!
Plan. A lot.
Psst! Here's a bonus tip for you journal and study notes lovers out there:
Follow my Instagram account
and tag me in your posts for a shoutout every Saturday! You'll get free exposure to over 1,400 followers, not to mention an average of 3,000 views per post! ;)
Remember, I've also put together a
free workbook
with a bunch of daily checklists to help you integrate all five of these tricks into your Instagram routine, so get it now!
Like this post?
Tell me how much
!
Share this post:
Want more amazing downloadable and super helpful content?
Become a Patron
and support Bulleting Bird! I'm working on upgrading this blog so I can give you many more awesome tips, and your support is incredibly valuable!
And finally, all through October, I'm giving away a
free self-care worksheet
, so sign up for my monthly newsletter now!

*
indicates required
As always, I love you guys so very much, and I
know
you can double your followers rapidly too! I'm totally rooting for you!
Thank you ever so much for reading, and I'll see you guys next week!
All my love,